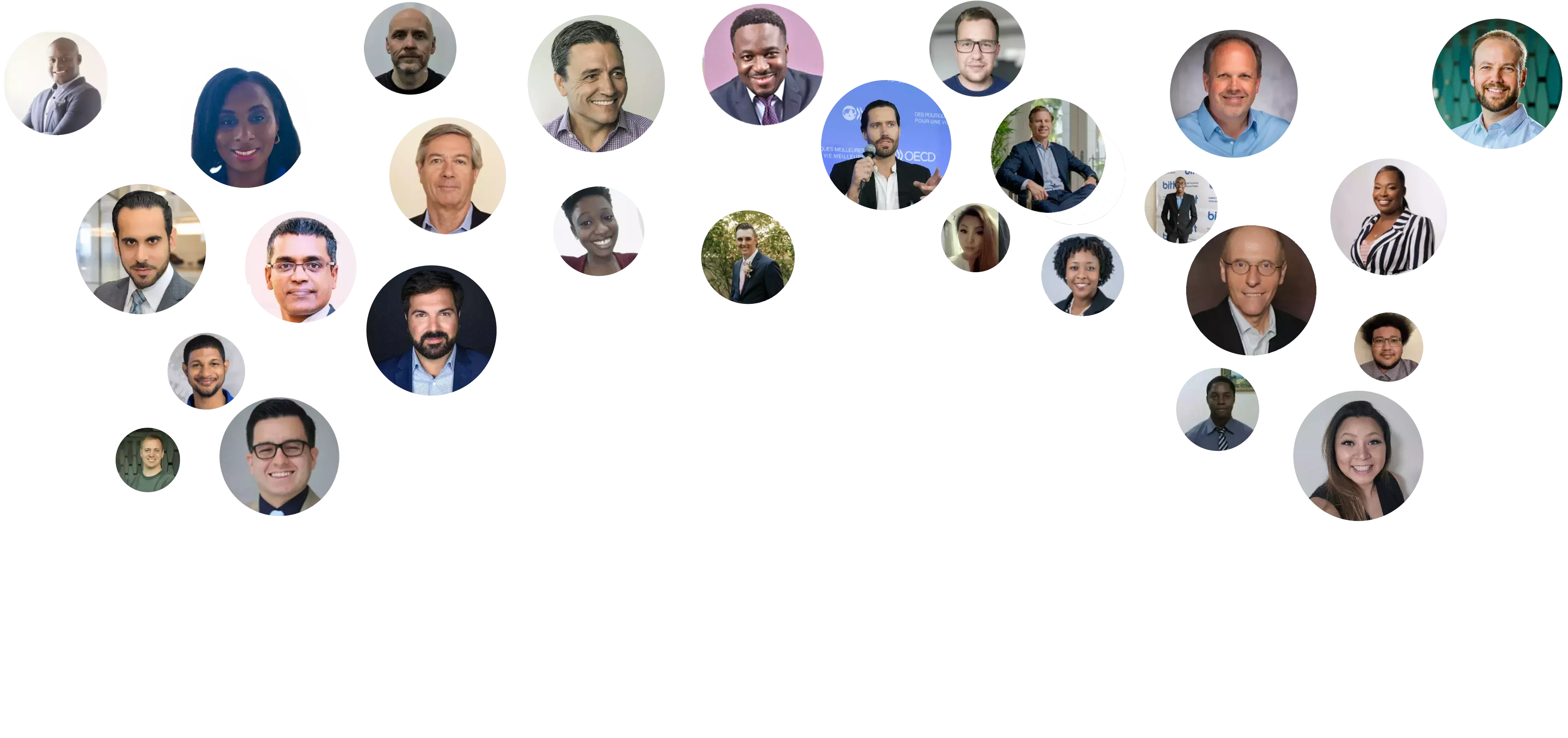 About Us
Our Purpose
At Bitt, we have seen first-hand how digital currencies revolutionize economic systems at every level.
Although digital currencies are already here — and here to stay — few basic financial and banking models have adapted accordingly. The truth is that central banks, government entities and licensed financial institutions may not know how to effectively adapt and evolve with this change.
In response to this rapidly growing need, we have developed an industry-leading suite of comprehensive financial technology solutions. Our team of digital currency experts customizes our approach specifically to your needs and objectives, creating a truly bespoke set of real-world solutions.
Our goal is to ensure that every stakeholder in your financial ecosystem derives the maximum possible benefit from digital currency implementation. By providing accessible, low-cost digital currency solutions, we can help our clients lower infrastructure cost, increase revenue, improve financial inclusion and elevate the user experience of financial transactions.
We have partnered with central banks, governments and fintech sector participants around the world, assisting with every aspect of the digital currency and stablecoin operationalization process. From policy development to minting CBDC and stablecoins and beyond, our Digital Currency Management System network provides every tool necessary for administration, tracking and reporting.
Some of the invaluable services we offer, include:
CBDC and Stablecoin Workshops
CBDC and Stablecoin Sandbox Environments
CBDC and Stablecoin Pilot Programs
CBCD and Stablecoin Deployment
Whatever your needs might be with regard to designing, minting, issuing or handling digital currencies, Bitt has the capacity to assist you in a successful transformation.
What we believe
The adoption of fiat digital currencies has the potential to empower every stakeholder in the economic ecosystem.
In today's technology-driven global economy, central bank digital currencies have earned a well-deserved — and long overdue – role in the quest for economic growth and financial equality. Although we may be years or decades from a truly cashless society, consumers demand and deserve viable alternatives to traditional currency instruments.
We believe that central bank digital currencies help to forge open, safe and competitive economic systems. These systems have the potential to empower innovation, break down socioeconomic division, and forge truly equitable access to financial systems.
We also believe that, with the right digital currency infrastructure and technology solutions, central banks, governments and financial institutions can derive significant benefits from CBDC implementation. Those benefits include increased efficiency, revenue growth and the ability to provide an improved experience for customers and stakeholders.
To these ends, we have developed digital currency solutions that transform our aspirational concepts into reality. By introducing and implementing our financial technology solutions, we help our clients catalyze the imperative transformation from traditional currencies and legacy systems to fully operationalized CBDC and stablecoin platforms.
We know from experience that knowledge is power, particularly when it concerns matters of global economic import. Our extensive network of resources includes thought-leaders, subject matter experts and market-leading organizations. We bring the full extent of our resources to bear for our clients, assisting them in every aspect of the operationalization process. From conception and policy development through ongoing regulation and management, we deliver the real-world solutions that ensure your success in digital currency adoption.
2021
DCash

Partnered with the Eastern Caribbean Central Bank to launch the world's first CBDC pilot in a currency union (Initial roll-out to 12 financial institutions in the four most populous countries)

Central Banking FinTech and RegTech Global Awards

For its work on the DCash pilot, Bitt, was awarded as the 2021 Central Bank Digital Currency Partner by the industry's leading information resource.

Monetary Authority of Singapore's (MAS) Global CBDC Challenge

Bitt and the Stellar Development Foundation (SDF) were announced as one of 15 finalists (from over 300+ submissions) in the Global CBDC Challenge curated by the Monetary Authority of Singapore, Bank for International Settlements, the World Bank, the UN International Computing Centre, etc.

eNaira

Partnered with the Central Bank of Nigeria to launch the first live retail CBDC on the continent of Africa.

Wealth & Finance Magazine's 2021 FinTech Awards

Bitt was awarded as the 'Most Empowering Cross-Border Payment Systems Provider – Caribbean'.

NBB Pay

Partnered with the government-owned National Bank of Belize (NBB) to launch the stablecoin and digital payment infrastructure

TASCOMBANK

Partnered with one of Ukraine's oldest commercial banks to launch a pilot project to issue an electronic hryvnia on Stellar
2020
National Bank of Belize (NBB)

Entered into a partnership with Bitt to add an eWallet to its existing mobile banking services.
2019
ECCB Pilot

Signed a contract with the Eastern Caribbean Central Bank (ECCB) to conduct a blockchain-issued central bank digital currency (CBDC) pilot within the eight countries of the Eastern Caribbean Currency Union (ECCU).

e-Governance Academy of Estonia

Signed an MOU (Memorandum of Understanding) with the e-Governance Academy (eGA) in Estonia to facilitate closer collaboration between the parties, towards achieving greater accessibility and efficiency in the public's everyday interaction with their Government

Central Bank of Barbados and the Financial Services Commission

Bitt became the first company to complete and exit the Regulatory Sandbox guided by the Central Bank of Barbados and the Financial Services Commission.

Digital Bill Payments In Barbados

Barbados residents can instantly pay all their utility bills from their smartphones now that SurePay is accepting mobile payments through Bitt's mMoney app.

Core Telecom System

Integration

Central Bank van Curaçao and Sint Maarten

Feasibility study

Core Banking System

First integration
2018
ECCB

MOUs signed

Insurance Corporation of Barbados

Blockchain enablement
2017
Introduction of mMoney

Payment network launched in Barbados on Bitt DCMS version 1
2016
Barbados Digital Dollar

Launched Feb 2016

Bitt CBDC Whitepaper Released