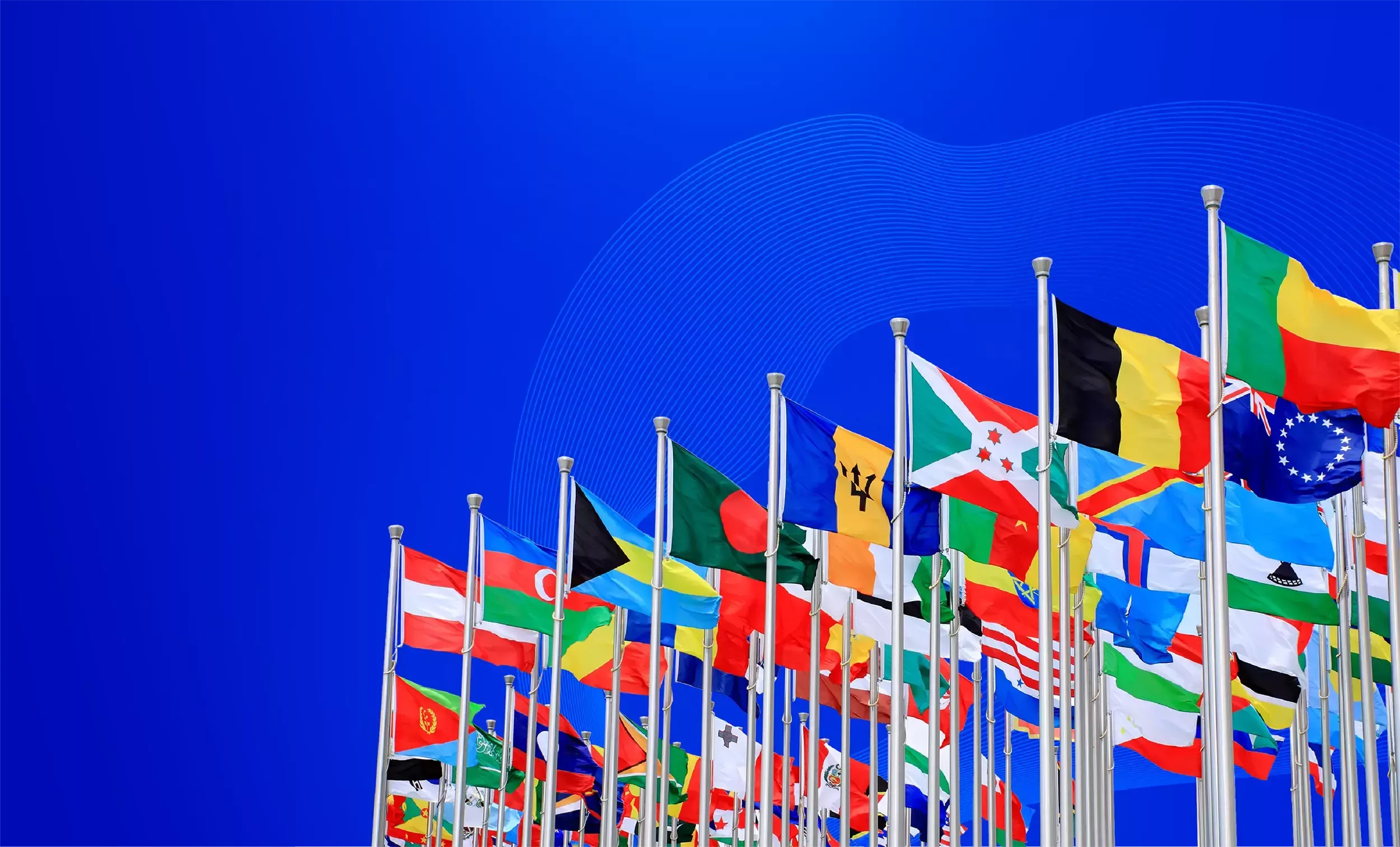 Central Banks
Bitt provides every solution that central banks and monetary authorities need to meet regulatory and policy requirements while they develop and implement digital fiat currency as legal tender. From research and development through to design and full CBDC deployment, our expertise and advanced financial technology deliver resilient, interoperable CBDC solutions that boost fiscal efficiency and financial inclusion.
Digital Currency Solutions for Central Banks
Digital currencies offer central banks a broad range of cashless, expanded and urgently needed capabilities.
By leveraging today's digital technology in the financial ecosystem, fiat currency can be distributed, transferred and settled instantly and without friction. This technology provides central banks with a range of financial instruments, as well as highly effective leverage in areas involving monetary policy.

Bitt provides turnkey solutions for the development, roll-out and management of CBDC and stablecoins for central banks. Our solutions ensure a secure and resilient two-tier infrastructure that is as rigorous as it is flexible, creating a critical yet stable balance between regulatory compliance and privacy.
CBDC Workshop
Our CBDC Workshops put our subject matter experts and thought-leaders at your disposal, allowing you to thoroughly discuss and plan how developing and minting digital fiat currency would impact your economy and support your economic objectives.
CBDC Sandbox
Our proprietary CBDC Sandbox provides you and your relevant teams with access to a robust and secure test environment to explore the requisite operations and management of a CBDC within your unique financial ecosystem.
CBDC Pilot
Central banks seeking to establish the technical and functional requirements for meeting CBDC use-cases, in their jurisdiction and beyond, can engage in a CBDC Pilot project. During a CBDC Pilot, Bitt configures the DCMS to meet the specific requirements of the client central bank, and makes the DCMS applications available to a defined group of stakeholders and users. CBDC Pilot projects also include integrations into the existing financial system infrastructure, as well as with other CBDC networks and central banks around the world.
CBDC Deployment
Issued and managed by a central banking entity, fiat digital currency allows for seamless transfers and instant settlement of financial transactions. Careful crafting of policy and procedures, combined with a comprehensive solution for digital currency management throughout the entire financial ecosystem can safeguard against vulnerabilities.
The digital currency experts at Bitt have a proven history of assisting central banks with the conception, development, pilot testing, roll-out and management of CBDC systems.

DCMS for
Central Banks
The Bitt Digital Currency Management System (DCMS) infrastructure provides an end-to-end solution for designing and minting digital currencies. Beyond the creation and minting processes, central banks must have a fool-proof means of managing digital currency operations. Bitt's innovative suite of services and solutions provides a comprehensive answer to this challenge.
In addition to facilitating the minting and roll-out phases, our DCMS is a core operations and transaction management network. Its Numa architecture provides a secure solution for the system's administrator or monetary authority for minting digital currency and for long-term currency management.
Contact us if you would like to learn more, or to schedule a no-obligation demonstration of our digital currency solutions for central banks.
Explore