Blog
Are Non-Blockchain Solutions Appropriate for CBDCs?
Are Non-Blockchain Solutions Appropriate for CBDCs?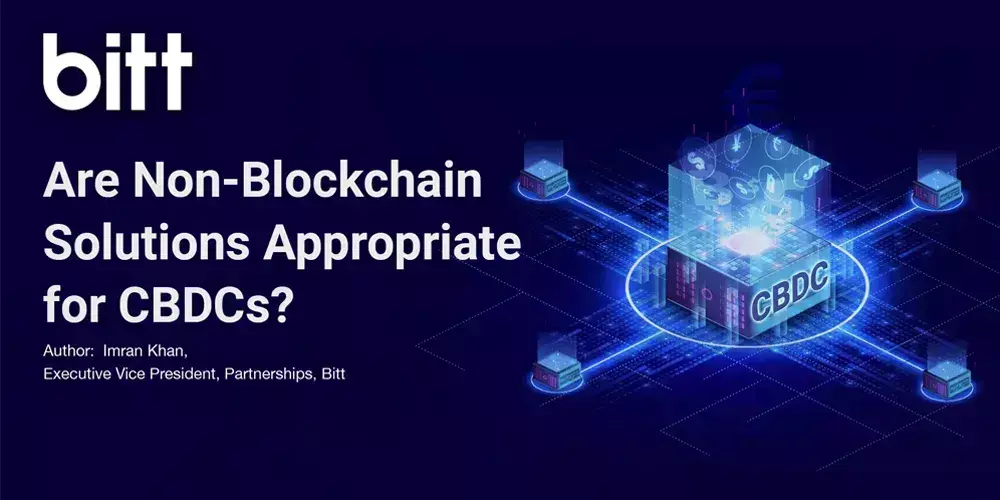 It is evident that a CBDC solution requires a storage system to, at the very least, track account balances. A central bank can certainly opt for a solution that does not rely on a blockchain. In fact, Bitt's CBDC solution can accommodate both options. However, without a blockchain, additional components must be incorporated into the solution to obtain the same benefits. The following table presents some of these additional components and considerations, across many desired attributes.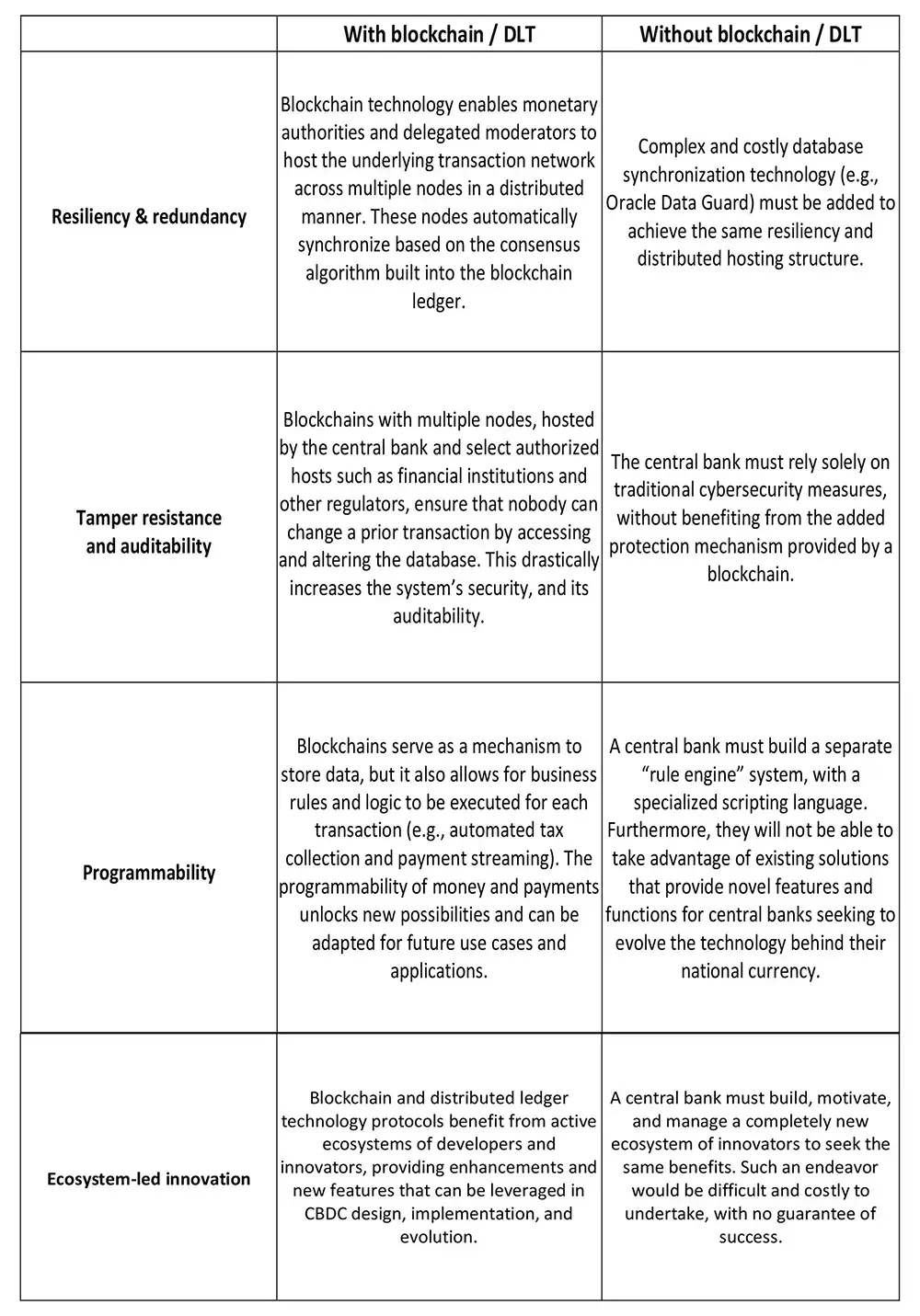 The National Institute of Standards and Technology at the U.S. Department of Commerce also has a guide, which organizations should follow to determine whether blockchain technology may be needed. It is evident, following their recommendations, that CBDCs benefit from using blockchain for trust to be properly embedded in the system. The following presents an overview of the guide's Figure 6 in the context of CBDCs: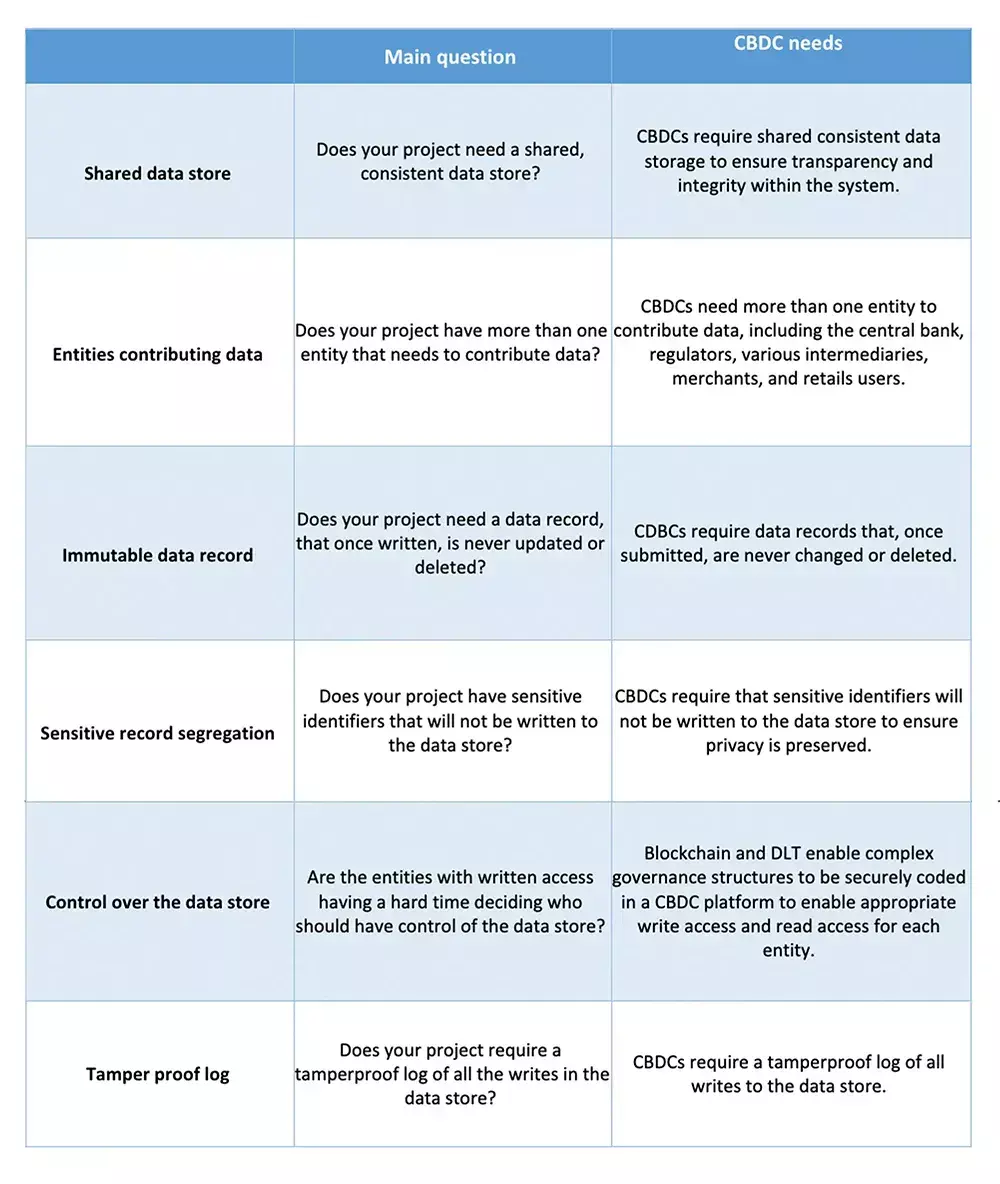 Conclusion 
Although Bitt's complete CBDC solution provides its clients with the choice of technology for the underlying transaction network, there are several compelling reasons to run a CBDC on a blockchain. When launching a new national payment system, it is only natural to leverage the latest proven technology. This allows the system to remain relevant and useful for many decades into the future. The choice becomes clearer when considering blockchain's inherent benefits that simply work out of the box, including improved security, improved functionality, and ease of innovation. 
When embarking on CBDC journey, central banks are faced with a seemingly endless number of questions: Should we use blockchains? Are offline payments possible? How can a CBDC be integrated with legacy payment systems? How do we prevent a significant migration from bank deposits to CBDCs? How should we address KYC/AML concerns? What advisory services do we need to ensure a successful rollout?... and many others. The truth is that working with the right partner, having experience with multiple deployments and strong expertise in the domain, will facilitate the process and ensure the overriding goals are achieved from a holistic perspective, not only technology. 
Read More Related Content: