Blog
Bitt takes a stance on female empowerment in the FinTech industry and the region
Bitt takes a stance on female empowerment in the FinTech industry and the region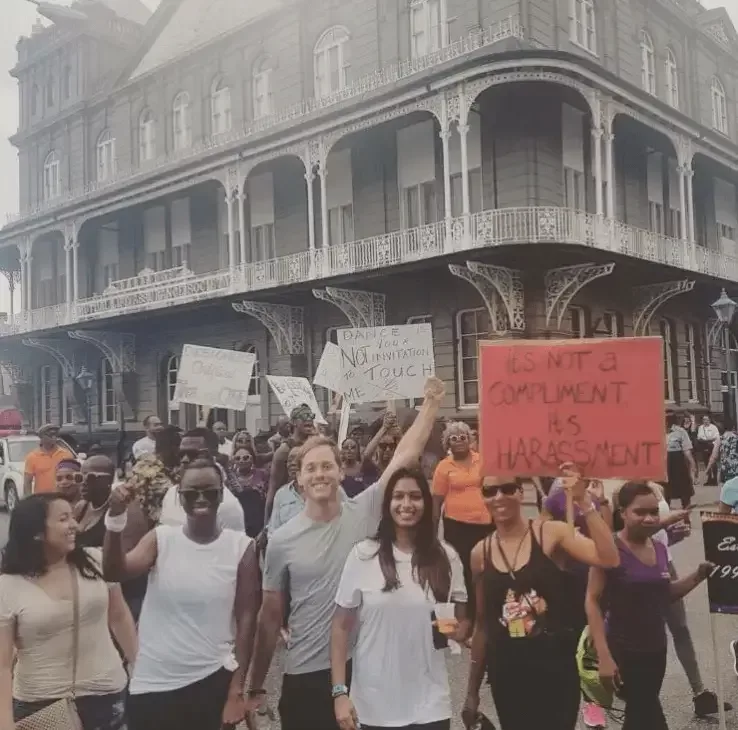 In honoring women, Bitt's team participated in this month's #LifeInLeggings march in Barbados and supported Trinidad's 'Leave She Alone' campaign – a rallying cry against the attack on females – from street harassment to abuse of all kinds.
"Our full page newspaper ad of 'Leave She Alone' got the reader's attention and piqued curiosity. The campaign, though birthed in Trinidad, speaks to a regional struggle – and with our clearly stated vision to 'empower every man, woman and child', we thought it fitting to publish same to coincide with the #LifeInLeggings march. We are heartened that many took the time to learn more about the genesis of the campaign," explained Bitt's VP of Marketing, Krystle Smith-Hinds.
"It was our way of being 'bold for change' – the theme of this year's International Women's Day," she added.
Smith-Hinds explained that developers can help businesses be more efficient and provide a better service, adding that the skills are transferable and can also be used to support social change via innovation.
Leaders across the world have pledged to take action as champions of gender parity. #BeBoldForChange