Blog
Caribbean Economist Marla Dukharan joins Bitt Inc. as Chief Economist
Caribbean Economist Marla Dukharan joins Bitt Inc. as Chief Economist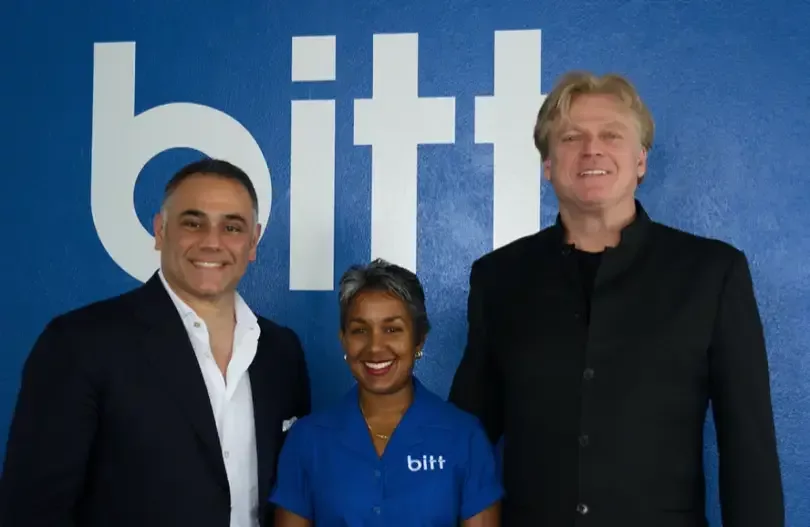 Bitt Inc. , proudly announces the appointment of Marla Dukharan as its Chief Economist, effective August 1, 2017.
Commenting on the stunning acquisition of one of the Caribbean's most noted and accomplished Economists, Bitt's Chairman Peter George stated "We are incredibly excited to have Marla join the Bitt family. Her knowledge and expertise will accelerate the evolution of the financial ecosystem in the Caribbean, and further strengthen Bitt's leading role in addressing financial market inefficiencies."
"As our Chief Economist, Marla will champion Bitt's mission to promote the adoption of financial technology in the Caribbean, which will boost financial and economic inclusion, and lower the cost of financial services. Bitt will therefore enable the region to transcend the constraints of traditional business and banking channels, via mobile financial services," George added.
Bitt is pioneering its digital payments solution in Barbados, prior to expanding throughout the Caribbean. The suite of services enables smart-phone based transactions tailored to merchants, institutions, and all Caribbean people alike.
"We are a mobile first, financial technology services firm, providing powerful solutions to address common financial services shortfalls, through innovative products and platforms. Marla will be an integral contributor to our growth and development going forward," George stated.
"Additionally, Marla is a leading voice in the call to promote gender and income equality, adopt innovative development models, and introduce fiscal responsibility frameworks in the Caribbean. She's an asset already well aligned to our own corporate objectives," George elaborated.
Dukharan will continue to produce her monthly Caribbean Economic Report, monitoring major economic developments in over 20 countries, and further deepen her analysis of key regional issues.
Bitt's new Chief Economist has spent almost 20 years as an economist in the financial sector, most recently as the Royal Bank of Canada's Group Economist for their Caribbean operations. She has led discussions and published reports on the Caribbean implications of Brexit, US relations with Cuba, and changing US and Chinese policies, among other geopolitical developments.
She is heavily involved in facilitating engagement between the public and private sector in the Caribbean, and is a Member of the Caribbean 2030 Leaders Network – a regional do-tank, dedicated to improving the Caribbean's socio-economic trajectory. She is a founding member and Director of the Commonwealth Businesswomen's Network – the only Commonwealth accredited organization dedicated to the economic empowerment of business and professional women in the 52 Commonwealth states.